Mission and Vision
We envision every member of Redeemer Church living out his or her identity as a disciple of the Lord Jesus sent out to make disciples of all nations and be "the light of the world" (Matt 5:14) both in Lubbock and to the ends of the earth (Matt 28:18-20; John 20:21; Acts 1:8). As part of that vision, we desire to see every disciple equipped and mobilized to make disciples both at home and abroad. Specifically, we want to see Redeemer members actively participating in praying for, giving to, and volunteering with all of our For the City partners on a regular basis, serving the vulnerable and seeing God's kingdom spread throughout our city.
As we serve, we are changed as we also bring gospel-centered change to our city. This ethic of inward change leading to outward biblical justice can be seen when Isaiah called the people of his day to, "Wash yourselves; make yourselves clean; remove the evil of your deeds from before my eyes; cease to do evil, learn to do good; seek justice, correct oppression; bring justice to the fatherless, plead the widow's cause" (Isa 1:16-17). From the very beginning, one core defining characteristic of the life of the church has been caring for those most vulnerable and in need (James 1:27). Thus, Redeemer Church seeks to be a body of transformed disciples who are transforming our city by actively making disciples, joyfully serving, and generously giving.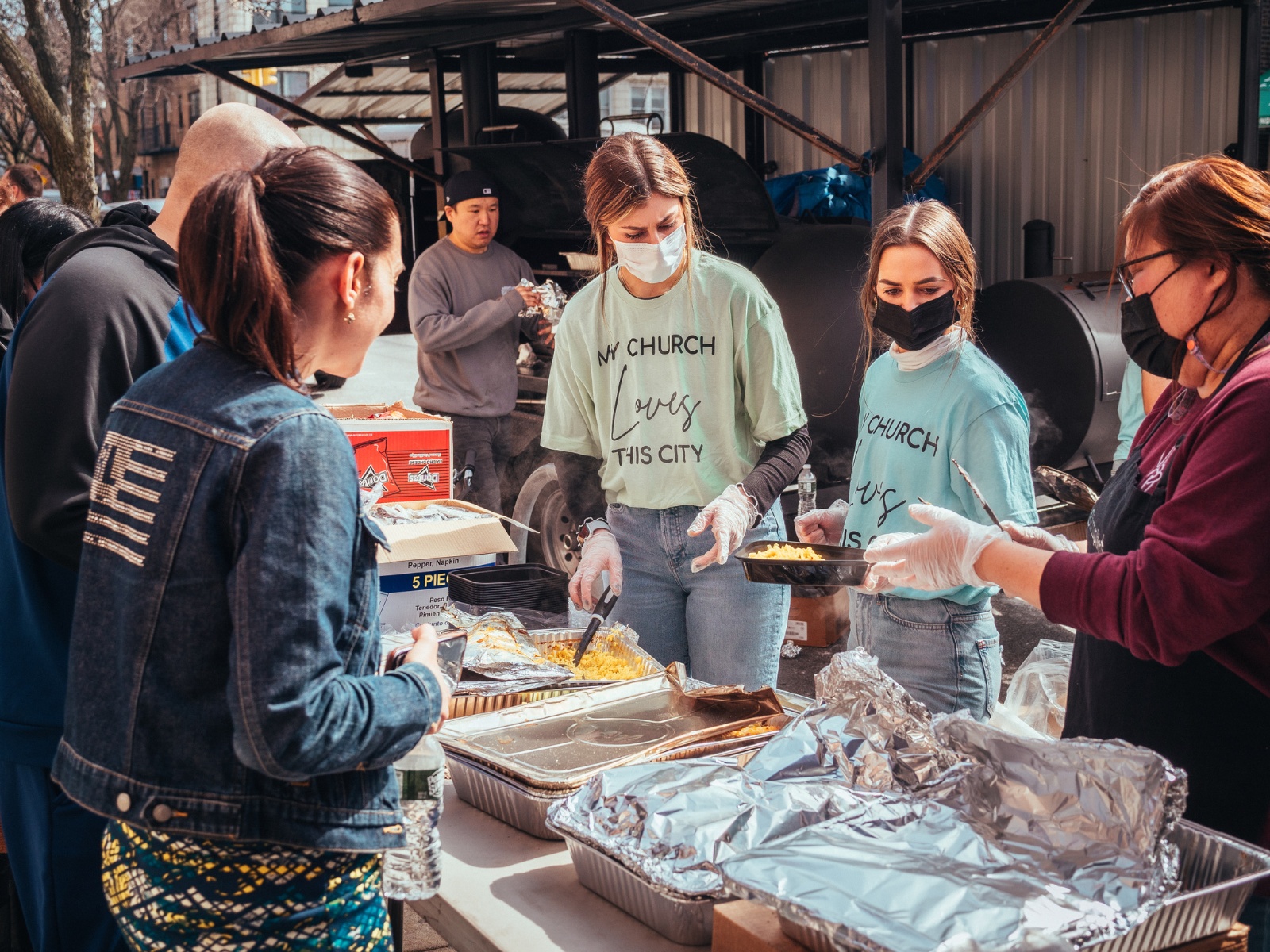 Homelessness & Economic Needs
Why we partner: The Bible teaches that every person is uniquely created in the image of God (Gen 1:27), making them worthy of our utmost respect and honor. God demonstrates a special concern for those who are economically disadvantaged or struggling. In the Old Testament, God provided special provisions for the poor, commanding his people to leave some of the gleanings of the harvest "for the poor and for the sojourner" (Lev 19:9-10). God's heart for the poor is so great that Proverbs tells us, "Whoever oppresses a poor man insults his Maker, but he who is generous to the needy honors him" (Prov 14:31)
Jesus similarly spoke of his people feeding and clothing those in need, saying, "As you did it to one of the least of these my brothers, you did it to me" (Matt 25:40). James likewise spoke so strongly of the need to care for the poor that he said someone who merely says words of blessing but does not provide the things needed for the body has a dead faith (James 2:14-17). Keeping all of this in mind, along with our Lord's command to love our neighbors as ourselves (Mark 12:31), we seek to partner with local organizations that are actively seeking to meet the needs of the homeless and otherwise economically disadvantaged people of Lubbock. We desire to not only see immediate physical needs met, but also see people given the tools they need to thrive and provide for themselves and their families.
Partnerships: Lubbock Impact
References: Exod 22:25-27; Lev 19:9-10; 23:22; Deut 15:7-11; 24:19-21; Ps 9:18; 12:5; 35:10; 40:17; Prov 14:31; Isa 3:13-15; 10:1-2; Amos 8:4-6; Luke 4:18-19; 6:20; Rom 15:25-27; Gal 2:10; James 2:1-7, 14-17
Sanctity Of Life
Why we partner: All human beings are created in the image of God (Gen 1:27) and are worthy of our love, care, and protection, even before they are born. The Bible teaches that children are formed by God while still in their mother's womb (Psalm 139:13), making every unborn child a unique, precious creation of God. We believe abortion is a great tragedy of our age and desire to be a part of seeing fewer precious image bearers die unnecessarily. We desire to come alongside our local partners to help equip and empower individuals to make informed decisions about their unborn children and to care for those who may have had an abortion in the past.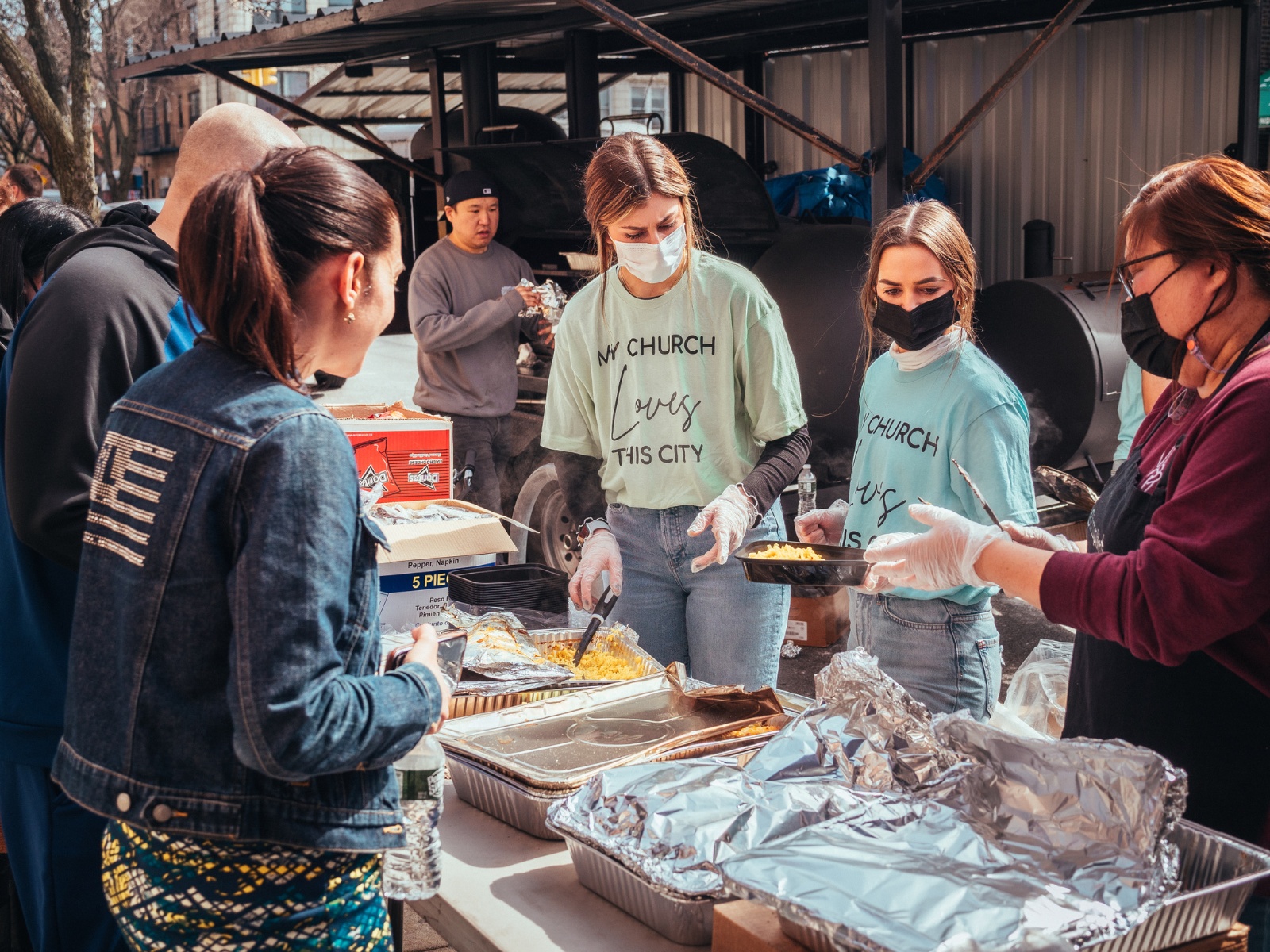 We also desire to help mothers and families be equipped to care for, provide for, and properly educate their children, so we partner with ministries that can address issues in this area in a holistic manner.
References: Gen 1:27; Exo 20:13; Job 31:15; Ps 22:10; 127:3-5; 139:13-16; Prov 6:16-19; Jer 1:5.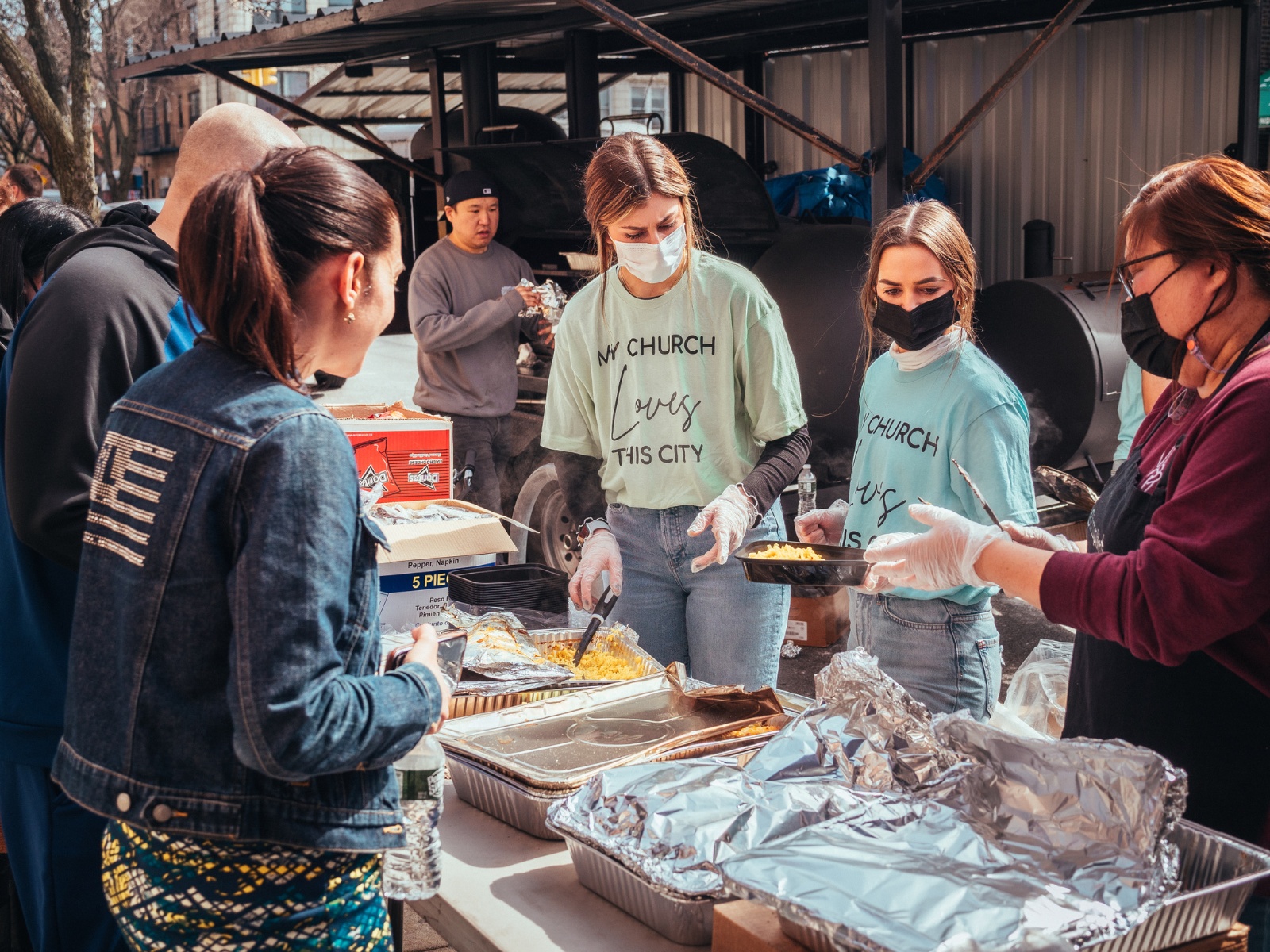 Human Trafficking
Why we partner: Human trafficking, which is the use of improper means to acquire people for the purpose of exploiting them, is a problem significantly greater than many Americans realize. A report found that in 2016 there were approximately 313,000 people who had been victims of human trafficking in Texas, with about 79,000 minors and youth being victims of sex trafficking in our state and 234,000 victims of labor trafficking. The Bible strongly condemns human trafficking, so strongly in fact that it was a capital crime in ancient Israel (Ex 21:16; Deut 24:7) and likewise condemned in the New Testament (1 Tim 1:9-11).
The principle of loving our neighbors as ourselves (Mark 12:31) and caring for the most vulnerable among us demands that we stand up against the horror that is human trafficking, from which less than 1% of victims are currently ever rescued. To that end, we partner with local organizations that seek to rescue, rehabilitate, and restore victims of human trafficking.
Partnerships: One Voice
References: Gen 1:27; Exo 21:16; Deut 10:18; 24:7; 27:19; Ps 35:10; 68:5-6; 82:3-4; 146:9; Prov 31:8-9; Isa 1:17; 58:6-7; 61:1; Eze 34:16; Zech 7:10; Matt 25:40; Mark 12:31; 1 Tim 1:9-11; James 1:27
Family, Foster, & Orphan Care
Why we partner: The Bible has much to say about families (e.g. Eph 5:24-6:4; Col 3:18-25), but families can experience a wide range of struggles and challenges that require specialized help to overcome. We partner with local organizations that assist single-parent families, provide foster care resources, and foster homes that provide care for hurting children. God's heart for these vulnerable groups, especially children, can be seen in how much Jesus cared for children (Matthew 18:5-6; Mark 10:13-16). Indeed, the Old Testament frequently commands protection of orphans (e.g. Ex 22:22; Deut 27:19), as they are particularly vulnerable.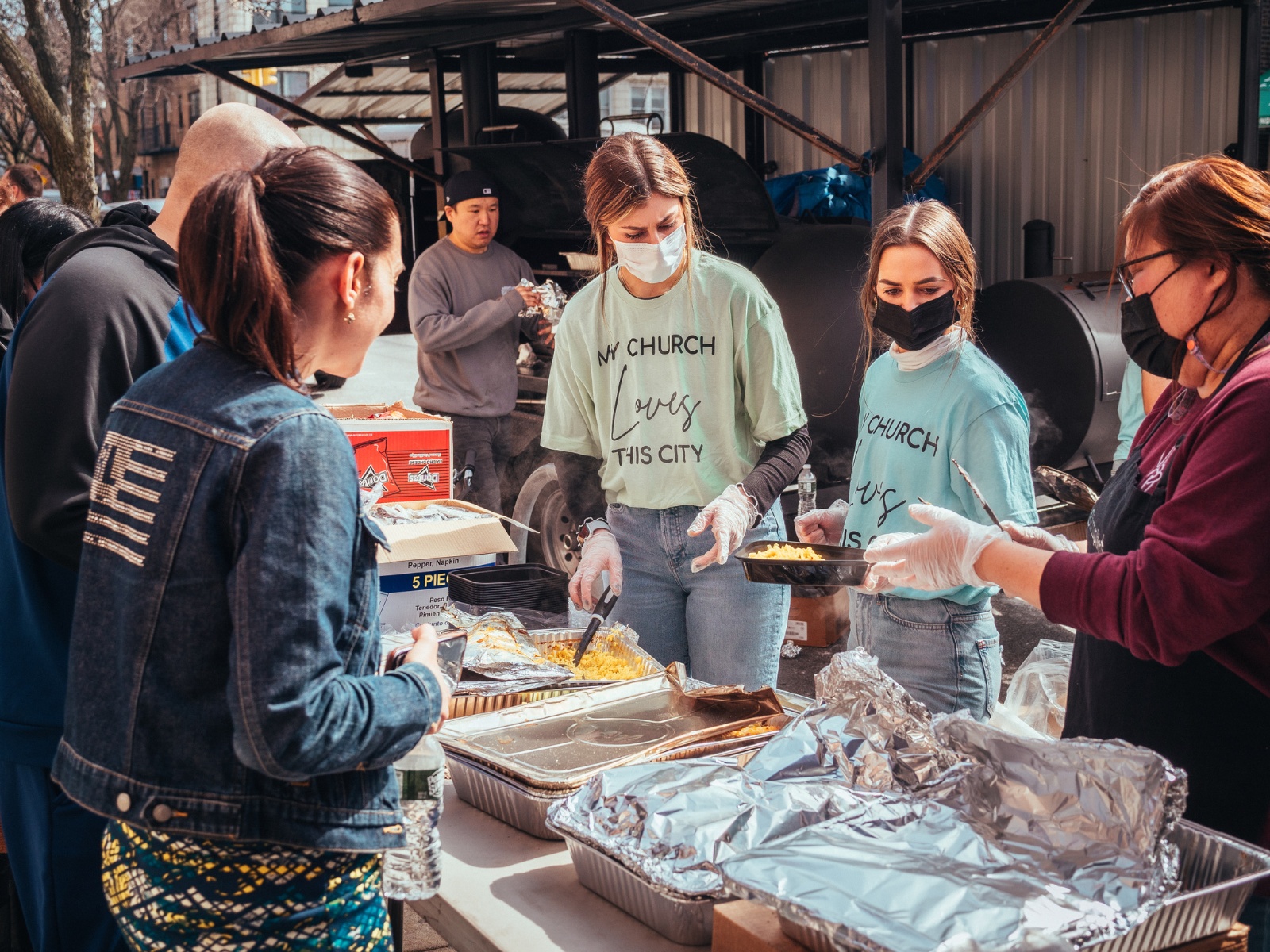 Therefore, we seek to work with our local partners to help empower and preserve families, protect children, and assist with foster care and adoption.
Partnerships: Texas Girls and Boys Ranch, Buckner
References: Exo 22:22-24; Deut 10:18; 14:28-29; 24:17-22; 26:12-13; 27:19; Job 24:3-4; 29:12-13; 31:17-18; Ps 10:14, 18; 72:4; 68:4-6; 82:3-4; 146:9; Isa 1:17, 23; 10:1-3; Jere 5:28; 7:5-7; 22:3; Mal 3:5; Matt 18:5-6; Mark 10:13-16; Eph 5:24-6:4; Col 3:18-25; James 1:27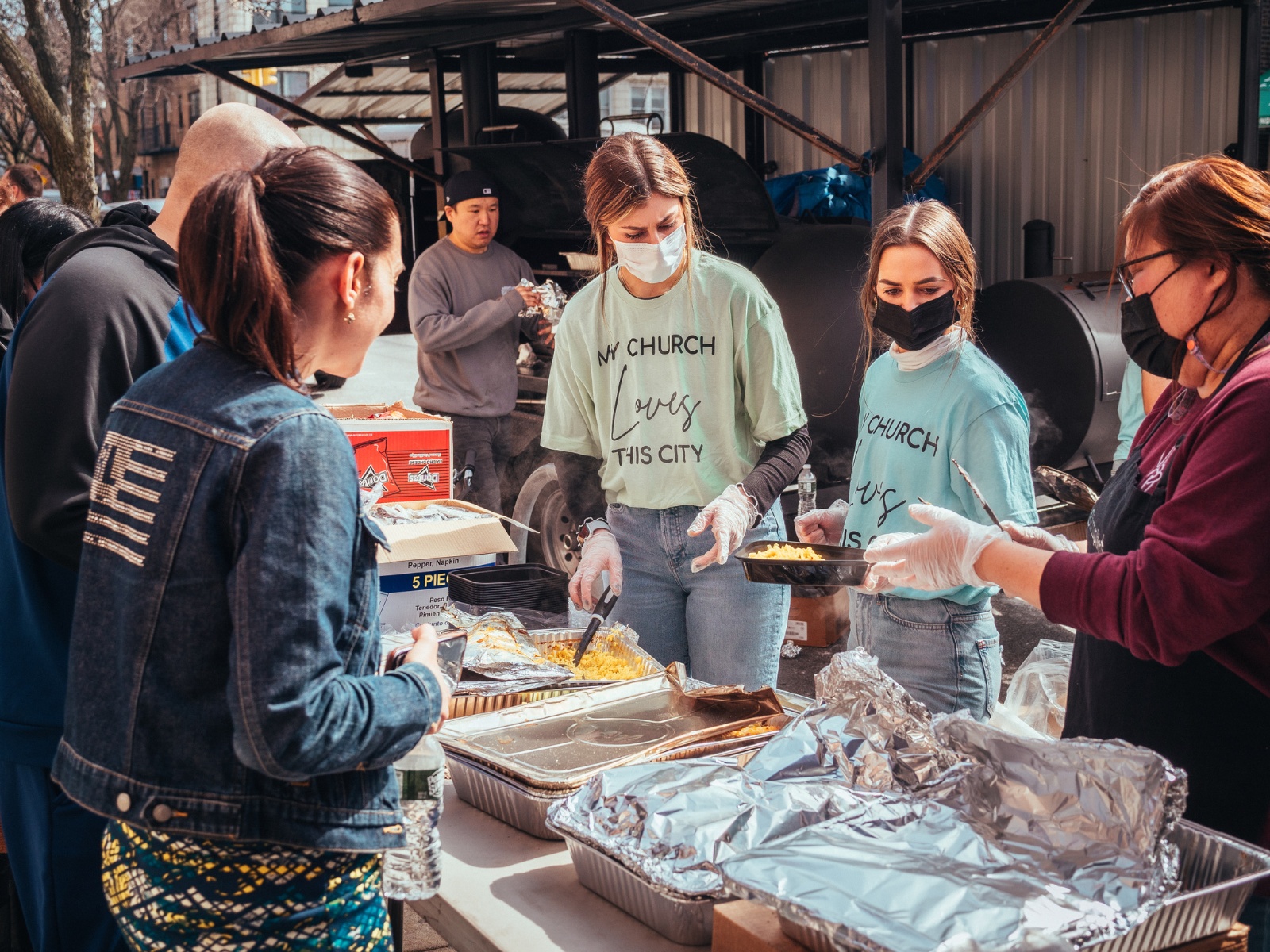 Racial Reconciliation
Why we partner: One of the most amazing aspects of the gospel of Jesus Christ is how it unites believers of every ethnicity as children of the King. We know that in heaven there will be people of every tribe, tongue, and nation worshipping together (Rev 7:9), but here on earth we see great division and even hostility between racial and ethnic groups. Yet Jesus was doing something amazing on the cross, namely removing the dividing wall between Jews and gentiles "that he might create in himself one new man in place of the two, so making peace" (Eph 2:13-16). In Jesus Christ, people of every background are united by faith in the same Lord who redeems all who trust in him (Col 3:11).
However, we recognize that there have been many injustices committed against particular groups in America, especially our African-American brothers and sisters that have left lasting scars that persist to this day in people and institutions. Given God's heart for justice for all peoples (Isa 1:17; Jere 22:3), we partner with local organizations who are working to right these wrongs and see "justice roll down like waters, and righteousness like an ever-flowing stream" (Amos 5:24).
References: Isa 1:17; 58:6-12; Jere 22:3; Amos 5:24; Micah 6:8; Luke 10:25; Gal 3:27; Eph 2:13-22; Col 3:11; Rev 7:9
Cultural Exchange Program
Thanks for your interest in serving Texas Tech international students being a host family this year! In these uncertain times, your willingness to be a loving witness and a steady presence in the lives of these internationals is especially meaningful. For more information and to sign up, please email madison@redeemerlubbock.org.